The Closet Lover is another hit or miss blogshop imo, though my clothes are from their older collections.
I am 159cm and usually a size S/UK 6/US 2.
Calina Buttoned Top
This top is no longer available on the TCL website. It was sold as a size S, but is still really too big for me.
Worth the money? The top retails for $32 and is double lined. There isn't anything wrong with the top, and the quality looks great, but it literally has no tag whatsoever which I really hate. If it's worth $32, why doesn't it even have the brand's tag on it??
Worth the buy? Overall it's a really pretty top regardless, so yes. It's great for work, but this top requires sizing down for sure, even though it's supposed to be a loose fit. It slides around and is really too big from every angle. Another thing to remember is that the top is designed to be tucked in and does NOT look good tucked out.
Anista Floral Printed Culottes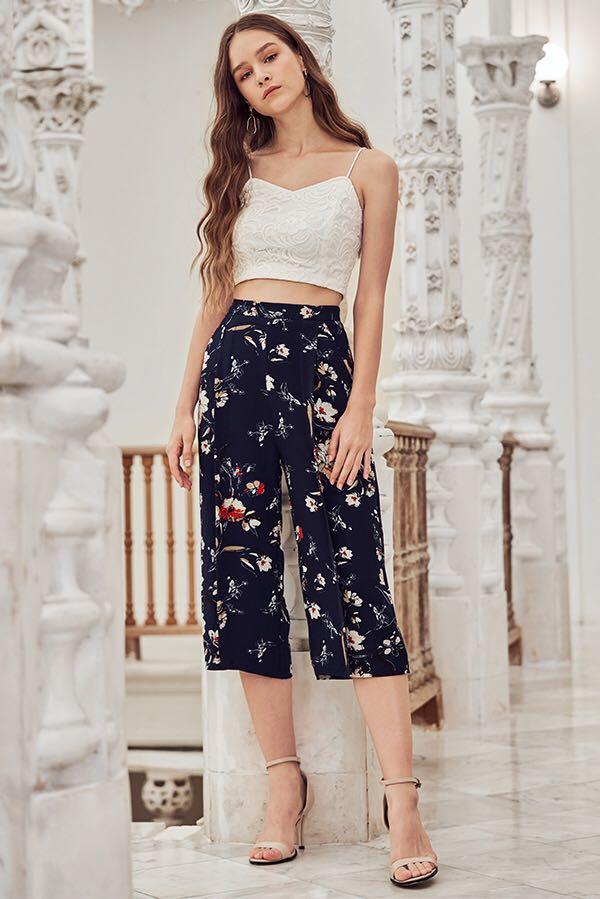 These pair of Culottes are no longer available on their website too. Mine was size S and fits my waist well.
Worth the money? Big no. This has the feel of a $10 pair of Culottes and costed $34.90. The material is chiffon and although is double-lined, I can still feel the rough other material. The zip is fully concealed but that's the only plus.
Worth the buy? I am neither a fan of the material nor the draping. I also hate the black accents on the navy blue, which I did not notice upon buying online. Honestly just skip this one.
Anisa Seafoam Dress
This one is no longer available either. Mine is size S and I run into minor sizing issues.
Worth the money? Yeah, I'd think so. I can't find the original price for this, but I'd imagine it was around $35. It's double-lined (chiffon/polyester) and in a cute colour/Babydoll style. The dress is a perfect length too. The stitching is good.
Worth the buy? Yup! It's work appropriate & cute. The torso is slightly long for my short stature so the waistline is ever so slightly below mine, but it's fine. My only complaint is that the waistline is slightly uneven, which is odd but not to the point that it bothers me too much.