One of the older blogshops, LB has evolved a lot. Their stuff gears more towards working women imo.
I am 159cm tall, usually a size S/UK 6/US 2.
Rosalind Sheer Blouse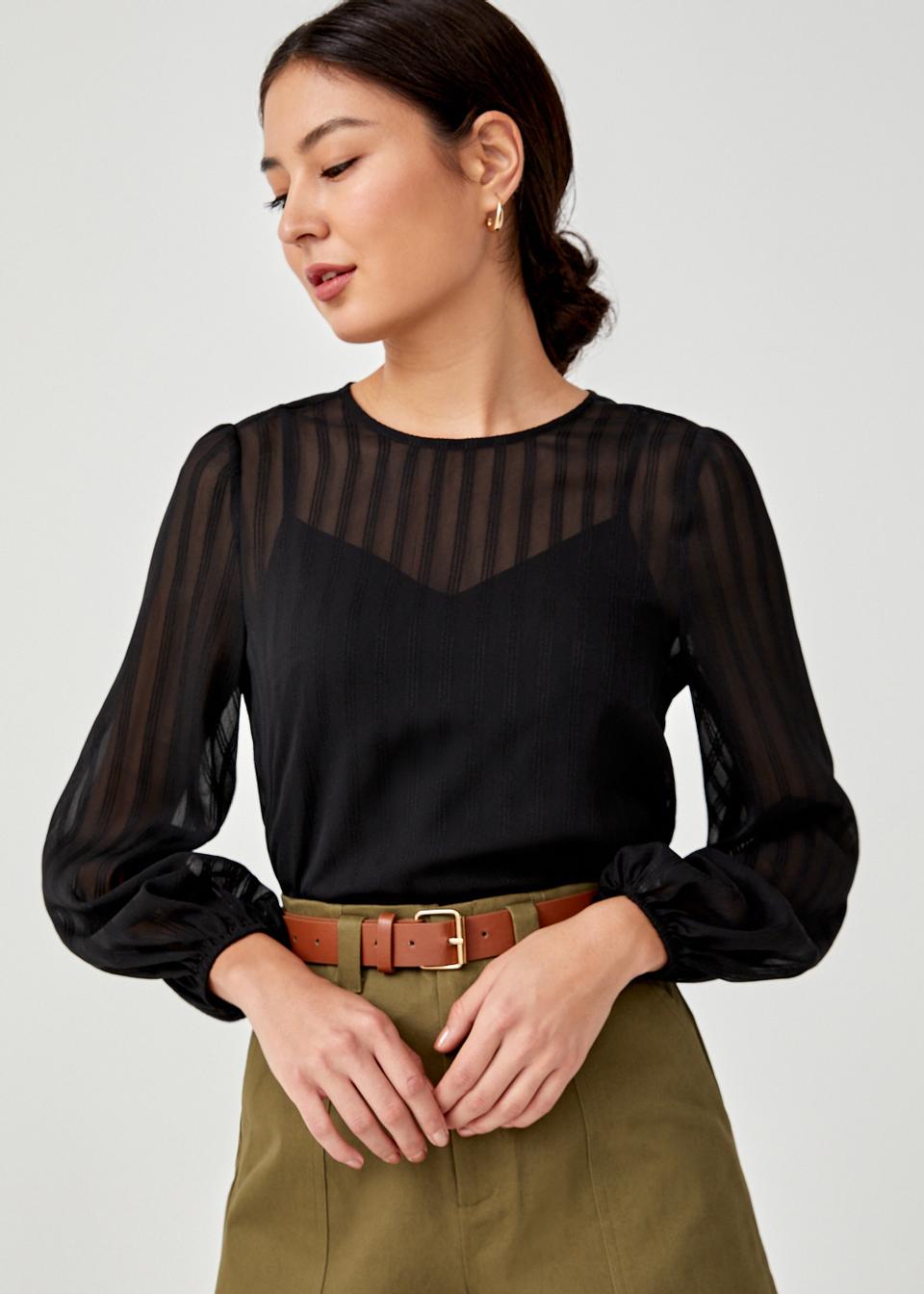 This blouse seems to be completely sold out on their website. I bought their size S, which fits perfectly. It comes with the inner camisole.
Worth the price? This blouse retails at a whopping $39.90, which is kinda ridiculous imo. I got it with the first timer discount, but still I think it's a tad too expensive. But to be fair, the top is well made and of good quality.
Worth the buy? YES, as long as you don't have sensitive skin. Get this on carousell if available! You won't regret it. It's really pretty and great for office wear. The outer part is chiffon, the inner camisole is a smooth polyester
The only thing is, the camisole does tend to flip around and get tangled up inside the blouse, which is annoying. For those with sensitive skin, the sleeve may irritate, especially around the elastic (which gives the balloon effect).