For this list, I chose high energy openings (OPs) that make you want to rock out, sing along and just generally really fun to listen to. The full playlist will be linked at the bottom.
Hikaru Nara
To start off we have Shigatsu wa Kimi no Uso's first OP by the ever-so talented band Goose House (who also have a great youtube channel by the way!). This song is such a fun listen, it's so hopeful and really makes me smile every time. It's a celebration of love and the people who light our lives.
Silhouette
This song was the best part of the war arc in Naruto Shippuden. Silhouette is one of my favourite openings ever, it's such a bop. KANA-BOON made a song for the ages, I'm sure this song is going to have amazing lasting power given its immense popularity even now.
Shinzou wo Sasageyo
I really didn't think I would like any AOT opening more than Guren no Yumiya, but I was apparently wrong. Sasageyo is so incredibly dramatic, it plays out like an entire epic. Between the memes and the song itself, I was completely sold. Linked Horizon truly outdid themselves with this one.
Haruka Kanata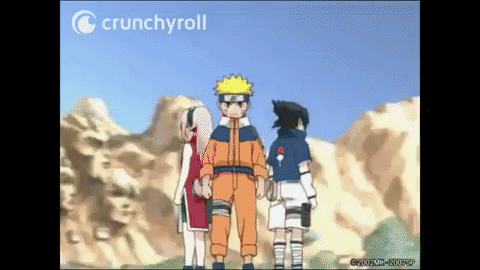 This song holds the most the nostalgia for me, it brings me back to not only my favourite arc in Naruto, but also a happy time in my childhood. Also, even just objectively, Haruka Kanata is a great song that I listen to regularly. This classic is by Asian Kung Fu Generation and gets me head-banging every time.
Kimi Ja Nakya Dame Mitai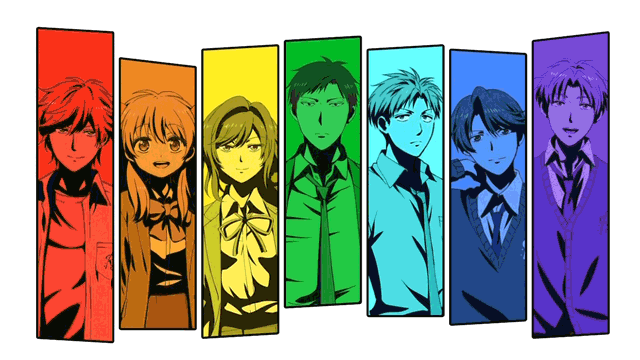 Another reason why Gekkan Shoujo Nozaki-kun is so good. This high energy song is just so interesting to hear, from the trumpets to the swanky guitar, it's truly a banger. Kimi Ja Naka Dame Mitai is sung by Ōishi Masayoshi, who seems to primarily be a solo artist.
Flyers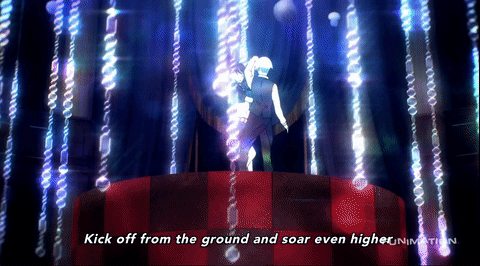 Flyers is the OP of Death Parade, of all things. The inclusion of this song in such a depressing anime was so jarring that it was a complete stroke of genius. The song's also just really very good and reminds me of 70s pop. Flyers is from a band called BRADIO and the official music video is wonderfully weird too.
Touch Off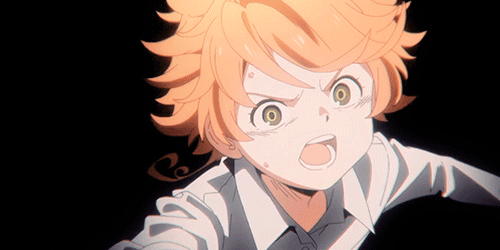 The latest OP on this list, Touch Off hits all the right notes and perfectly sets the mood for The Promised Neverland. UVERword created the musical equivalent of a thriller. My only complaint with this song is the full version has a sort of 'spoken' section that I don't quite like – there's always the anime cut.
Colours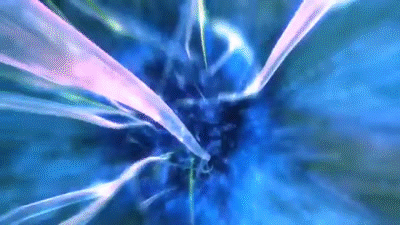 An old school but iconic song by the legends themselves, FLOW. In case you haven't heard, Colours is the grandiose OP of the grandiose anime Code Geass. Fitting and also incredibly catchy, Colours has remained a fan favourite ever since Code Geass aired in 2006.
Unravel
A classic. Part of the reason why Tokyo Ghoul is characterised as being edgy is this extremely dramatic song. People either absolutely love it or find it to be the whiniest thing they've ever heard. I happen to be one of those who enjoy it unironically (judge me all you want lmao).
Rashisa
WATCH BARAKAMON. If you need more convincing, just listen to this amazing song by SUPER BEAVER (why are so many Japanese band names capitalized lol). Rashisa features some amazing guitars and manages to be consistently enjoyable. It's a great song to jam out to.
Fiction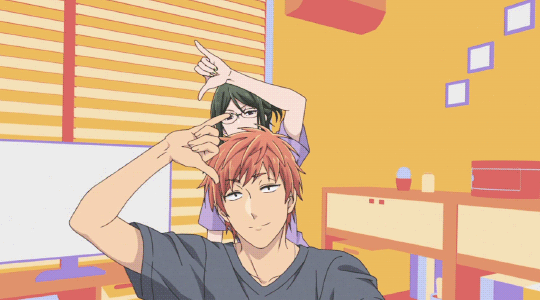 Fiction is the upbeat OP of Wotakoi: Love is Hard for Otaku. The best thing about this OP is not only is it an incredibly fun song, but it's accompanied by the cutest visuals ever with the main characters dancing about. This great song is by the band Sumika and has an incredibly catchy chorus.
Fly High!!
I think it's fair to say that this is Haikyuu's most popular/well liked OP, and for good reason. Just like the anime itself, it's abundantly clear that this somg by BURNOUT SYNDROMES is all about the unadulterated hype. This song is bound to get your blood pumping.
Gurenge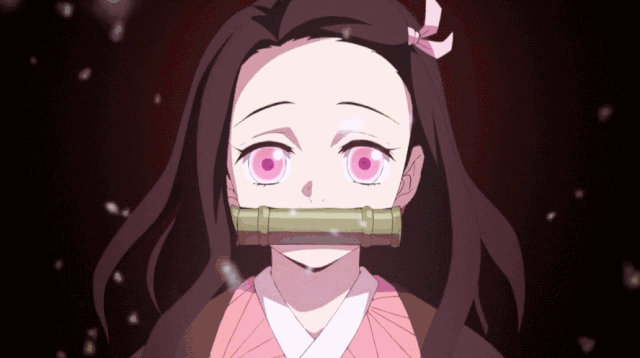 Here's a confession – I'm really not a big fan of LiSA's voice. Her voice is usually a bit grating to my ears, but in this track I find it to be mostly alright. I enjoy this OP for its great hook, build up to the chorus, and of course, the drums. The track is just as loud as it needs to be.
Zenzenzense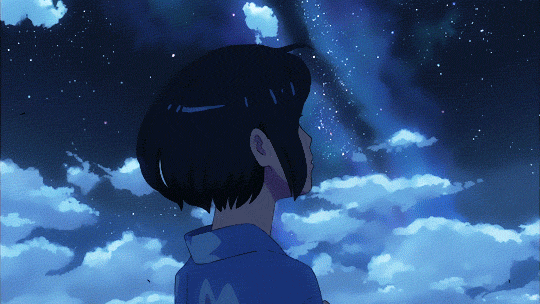 Okay, this isn't an OP, but I just couldn't leave Zenzenzense out. Not only is this Radwimps track exceedingly well made (as is the rest of Kimi no Na Wa's OST) but also, it is accompanied by what is essentially a music video within the movie, so yes it's counted in my book.
S.O.S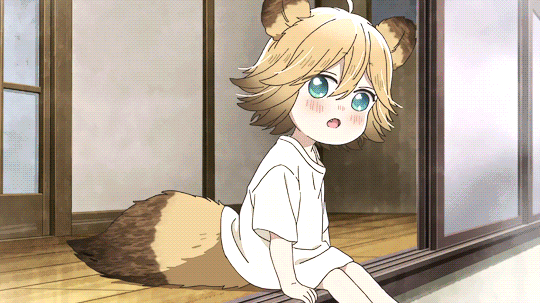 Of all the songs in this list, S.O.S is definitely one of my personal favourites. I consider this to pretty much be the perfect Jpop song, all credit to the band WEAVER. This track is exceptionally catchy and is a fantastic way to start the heartwarming & fun series like Poco's Udon World.
Have fun!