Tokyo is well known for being one of the world's most expensive cities, but that doesn't mean that you can't save while exploring. In fact, there are a ton of ways you can sightseeing in Tokyo for free! Here's a list of 5 places where you can enjoy the wonderful Neon lit scenery of Tokyo city, all for free. I recommend that you enjoy the view at night or in the evening, as seeing Tokyo lighted up is truly an other worldly experience.
Tokyo Metropolitan Government Building
This is the most famous building in this list and regularly attracts lots of visitors. Located in Shinjuku, the Tokyo Metropolitan Government Building was once the tallest building in Tokyo and boasts not one, but two observatories – the north and south observatories, both at the height of 202 metres on the 45th floor. Each observatory has a cafe and gift shop at the top. On very clear days, you can see as far as Mt. Fuji!
North Observatory: 9:30 to 23:00 / South Observatory: 9:30 to 17:30
Closed: December 29 to January 3 except January 1
North Deck: 2nd and 4th Mondays each month
South Deck: 1st and 3rd Tuesday each month
Location
Bunkyo Civic centre
Located in Bunkyo, just north of Tokyo Dome City, The 25th floor observation deck of the Bunkyo Civic centre prides itself for having a 330 degree panoramic view of Tokyo. This means you get a stunning view of all directions of the city at the height of 150 metres! The view is especially great in the evening when the Shinjuku district lights up in the distance. Also, the building looks like a giant candy dispenser.
Hours: 9:00 to 20:30
Closed: 3rd Sunday in May, December 29 to January 3
Location
Shinjuku Sumitomo building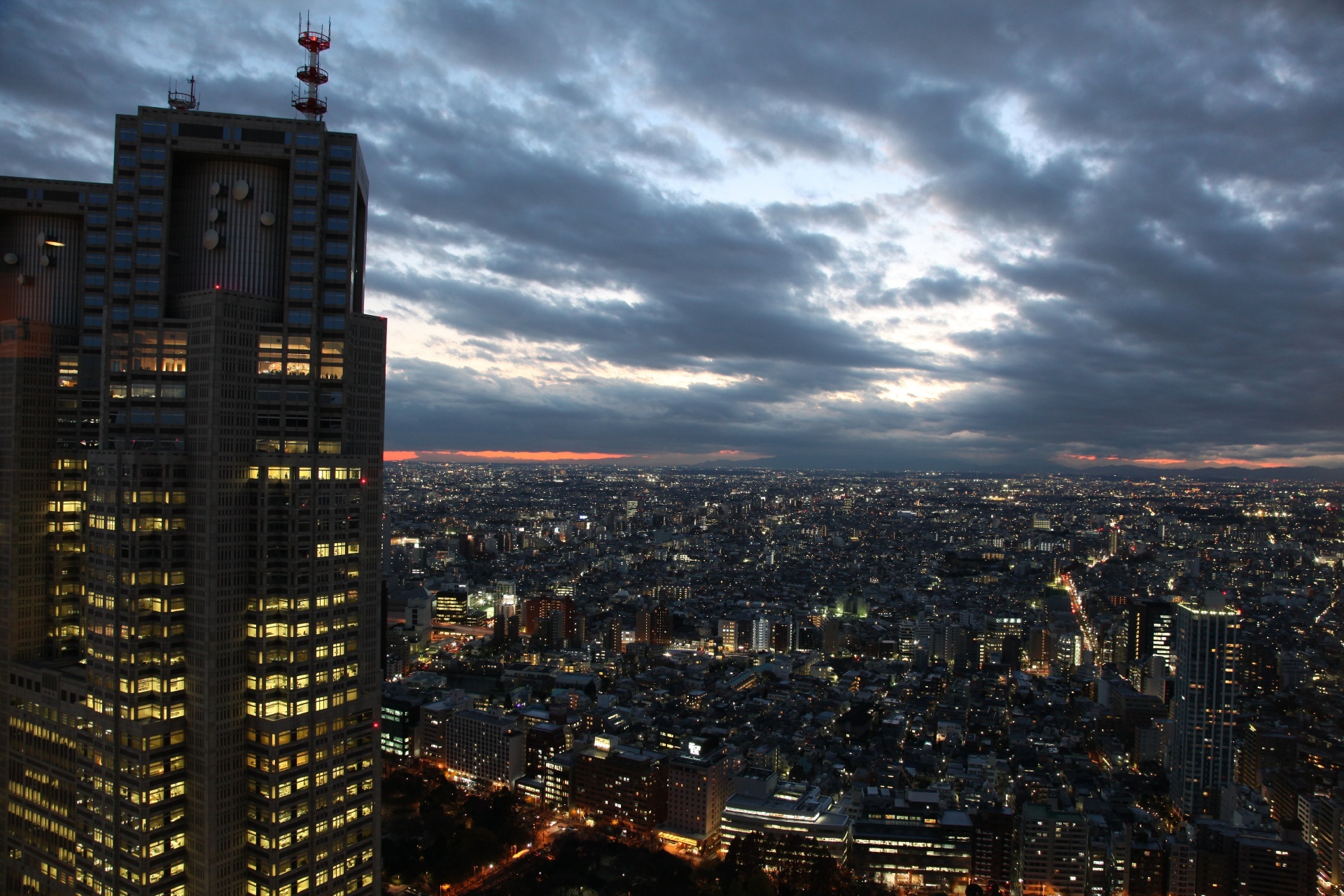 This building is located just across the Tokyo Metropolitan Government Building in Shinjuku. Like all things in Shinjuku, this building is massive, with a free viewing lobby on 51st floor at 200 metres. If you would like to enjoy a meal while taking in the view, there are restaurants on the 52nd floor where you can dine in the clouds- abeit at a rather high price point.
Hours: 10:00 to 22:00
Closed: first Sunday of February, fourth Sunday of August, December 31, and January 1
Location
Carrot tower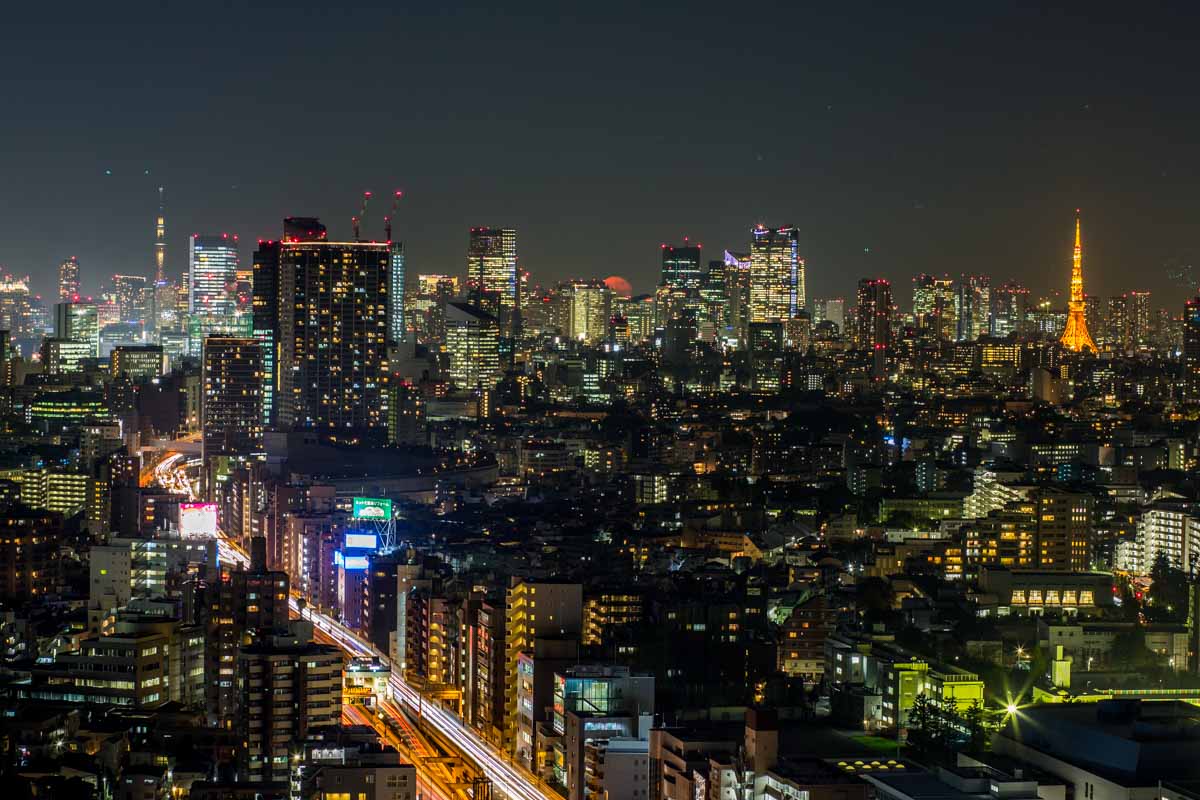 The name Carrot tower was actually decided via a naming competition among local children, which explains a lot. Located in Setagaya, the observation deck is on the 26th floor of this orange building, at 124 meters with free sitting. There are also restaurants on the same floor which offer slightly different views. For those interested, the 22nd floor is actually the current headquarters of Game Freak, the developers of the Pokémon games!
Hours: 09:30 to 23:00
Closed: 2nd Wednesday of the month, December 29 to January 3
Location
Tower Hall Funabori
This is actually a community and recreation centre located in Edogawa that has everything from conference rooms to a movie theatre. The building itself is designed to loom like a sail boat. The observation deck at 115 metres high gives panoramic view of Tokyo from the east. It gives a wonderful view of Mt Fuji!
Hours: 09:00 to 21:30
Closed: August 29 to August 22, December 28 to January 4, February 26 to February 27
Location