Ocean Waves is a particularity in Ghibli's filmography. It's an everyday, slice of life story, quite different from Ghibli's other whimsical tales and was made for television instead of theatres. The story follows Taku, a college boy returning to his hometown and reminiscing about his high school days and his old crush, Rikako. Sounds great, right? What's not to love? Well, here's the issue- Rikako is a total bitch.
I can say with confidence that she is the worst Ghibli heroine ever, because I've seen all of Studio Ghibli's films, and every other Ghibli girl is great. Why did Rikako turn out so annoying, I will never know. I hate this character with a passion, she sticks out like a sore thumb in a list that includes the likes of Chihiro, Kiki and Sophie. WHY ARE YOU EVEN HERE.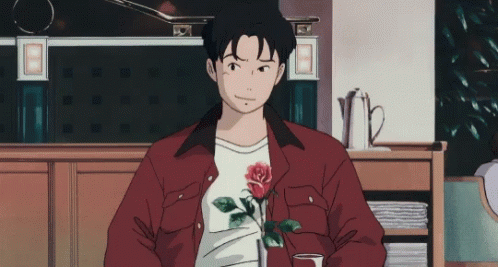 What makes her character even more infuriating is that Taku is a great guy who deserves so much better. He's such a cutie, with a great personality, an impeccable fashion sense and the most adorable accent ever. Not gonna lie, I initially watched this movie just for him and his aesthetic, and he didn't let me down. He was a joy to watch. Spoilers ahead.
The film begins with a Kimi no na wa-style train spotting. Taku sees a familiar face across the platform and then recounts the tragedy that is her involvement in his life. One day, while at work, Taku's bro (can't remember his name lol) calls him, again, on his work phone, to come meet him in school. Taku runs over, because it has to be something important, right? Turns out bro just wanted him to look at the new hot chick, Rikako. Okay I guess.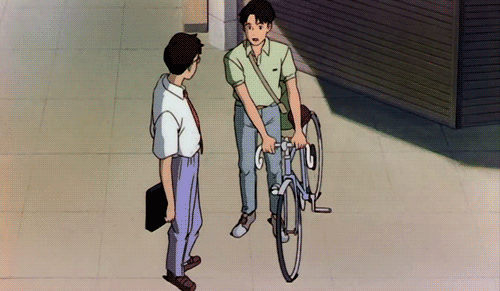 Our boys have been friends since that one time their asshole school decided to cancel a field trip out of spite, telling the kids to pick up their grades instead. Taku and bro were the only students brave enough to call the school out on their bullshit- cancelling a school trip is not going to improve anyone's grades. Too bad the school didn't give a shit. Maybe the students have bad grades because you suck at your job, school. Anyway, the point is, they're tight, because they fought the system together and lost.
Eventually, bro introduces Rikako to Taku. Rikako turns out to be good at everything (except at having a likable personality of course) and quickly becomes superficially popular in school. Some of the girls start noticing her nasty attitude but are quickly shot down for gossiping, even though they're totally right.
Eventually the high school trip rolls around (side note – where can I sign up for a high school trip to freaking Hawaii). Rikako approaches Taku, asking to borrow money because she lost hers – this is a lie. She then goes on to commit offense number 1: insulting his adorable accent. HOW DARE YOU, BITCH. Taku informs her of what is common sense- to report the loss to a teacher and that she should have brought a traveler's cheque as instructed by the school. Rikako, confusingly, responds by calling him a goody two shoes – um, what? I know you haven't really lost the money but girl, anyone would react in the way Taku did. If you want to ask for a favour, maybe try being a little nicer?
As it turns out, Rikako was told that Taku was working part time and so specifically targeted him for money, what a snake. Taku agrees to lend her the $600 because he's a good boy and they carry out the illegal transaction. He tells bro about this- because they're bros. Bro is unfortunately also stupidly in love with Rikako, so he asks her if she needs more money. Rikako then scolds Taku for telling bro, even though she was able to borrow ANOTHER $200 from bro because of him.
Time passes and we learn the truth about the money when Rikako's only friend, Yumi, calls. Rikako straight out lies to Yumi about buying tickets to Osaka, and only reveals AT THE AIRPORT that she had bought tickets to Tokyo instead (hence the borrowing of money). Rikako literally corners Yumi into lying to her family, so in desperation she reaches out to Taku. Taku rushes over (that's his money after all) and tells Yumi that she doesn't have to go if she doesn't want to. Rikako gets pissed off and so Taku agrees to follow her in Yumi's place. Why Taku, run while you can god damn it.
When Taku meets her father in Tokyo, she yet again lies, telling him that Taku is her boyfriend (HANDS OFF LADY). The father helps Taku book a place to stay and returns him the money, and I thought that was that. But she appears immediately after at his hotel room crying, proclaiming she could stay since her father's paying for it. She makes me so mad it's absurd. He obliged you, lent you money and followed you to Tokyo. You agree to get him a place to stay. Now you barge in because it's daddy's money?? 1. THAT'S YOUR DAD'S MONEY, NOT YOURS YOU ENTITLED BRAT 2. YOU SHOULD BE GRATEFUL HE'S EVEN PUTTING UP WITH YOU 3. LEAVE TAKU ALONE
Apparently she threw a fit either because her divorced father has a new lady "friend" or her room's wallpaper is now green (it's unclear really). While her family situation is unfortunate and made me feel bad for her, her self indulgent pity party made my sister and I laugh out loud. Also, after telling Taku everything, she says it's none of his business. OK.
She proceeds to sleep on the damn bed so my poor boy has to sleep in the bath tub. AND YOU KNOW WHAT THIS BITCH DOES? She wakes him up because she's "waiting to use the toilet". YOU HAD TO GO TO THE GOD DAMN HOTEL LOBBY TOILET ONCE, BOO HOO. HAVE YOU NO CONSIDERATION FOR OTHERS AT ALL? I'm so done.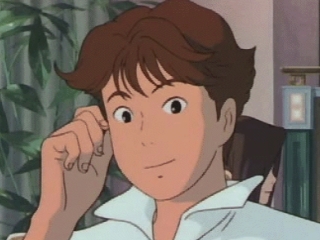 When she leaves our boy finally gets a chance to nap, but just when he's about to sleep she calls him down to where she is, typical. And the reason? She wants to show off her 'boyfriend' to an ex. Taku eventually gets irritated and leaves (same) and Rikako finally realises how stupid this all is. She then proceeds to stay over at her aunts' house, because apparently she shouldn't be sharing rooms with a boy. Cue eye roll.
After the whole ordeal is over Rikako decides to completely ignore Taku, as all grateful people do. Then one day, bro suddenly asks Taku if he went on a trip with her, because rumours have been spreading. Where did the rumours come from? Rikako of course! WHY WOULD YOU SPREAD RUMOURS ABOUT YOURSELF, YOU MESSY BITCH?? It's also revealed that when bro confesses his love for her, she responds by saying she hates, of all things, his accent and Kochi (their hometown) so Taku gets really mad.
Taku confronts her and tells her the rumours she has caused are making his life worse, AND RIKAKO SLAPS HIM! THE NERVE Of THIS GIRL I HATE HER SO MUCH. But then, the best part of the movie – TAKU SLAPS HER BACK AND IT IS THE SINGLE GREATEST MOMENT OF MY LIFE. My sister and I audibly cheered when it happened. If the movie ended then it would have been an instant classic for me.
(For the weirdos: this is a movie. All this violence is not ok irl)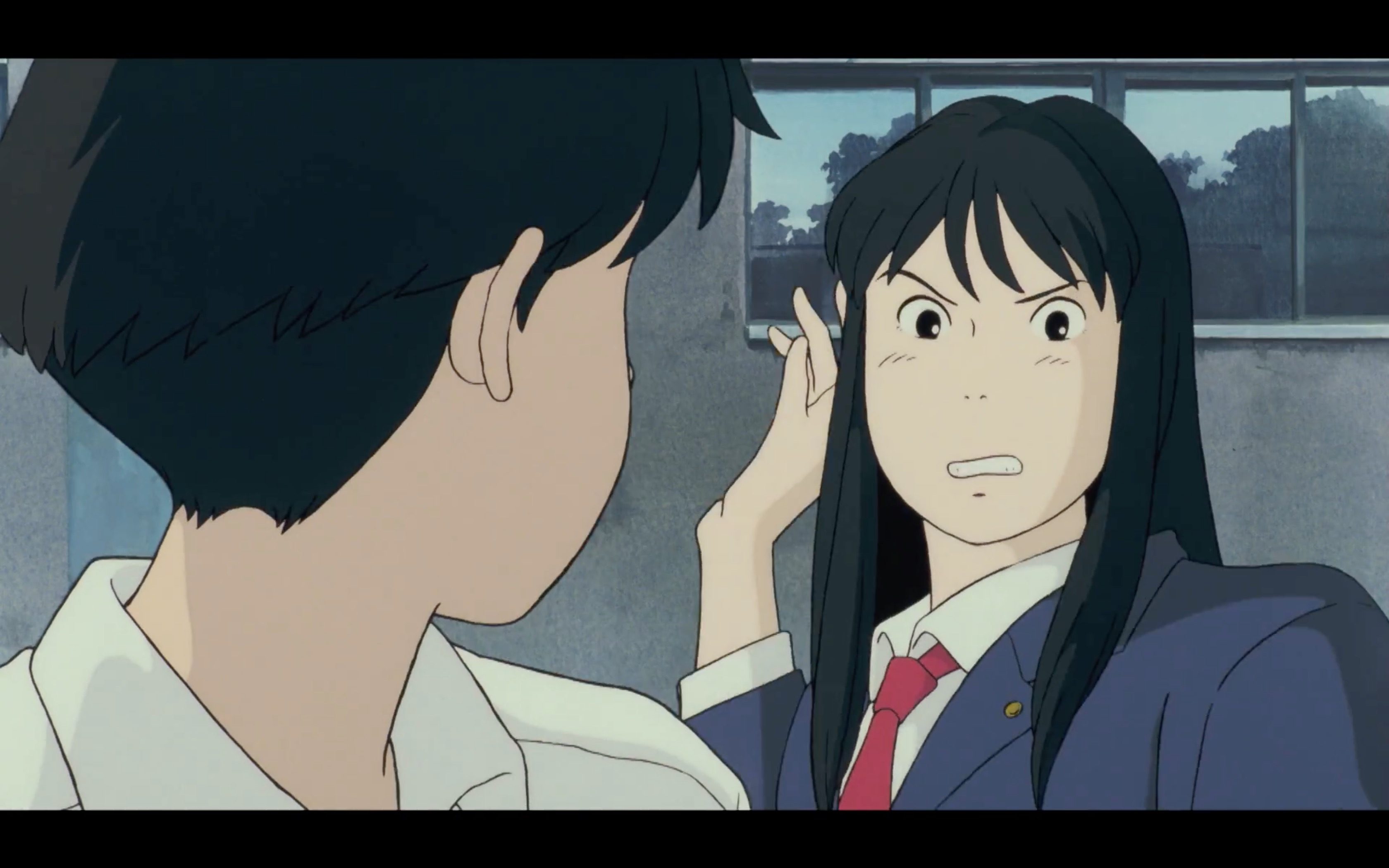 Too bad it continues on. When Rikako decides to avoid all participation in school festival activities, the class girls finally have enough of her shit and confront her as Taku happens to walk by. The arguments soon get petty and the girls walk off once one of them starts crying. When Rikako eventually notices Taku SHE SLAPS HIM YET AGAIN for no damn reason, and unfortunately he doesn't retaliate this time. My boy just can't catch a break.
Bro walks by, notices Rikako crying and when Taku explains the situation to him, BRO PUNCHES HIM. Bro, what the hell? Whatever happened to bros before hoes huh? You can't trust anyone these days smh. Why the hell should Taku stand up for her when 1. She simply got what was coming to her 2. He has nothing to do with it 3. They are not even friends 4. It ended before anyone got physical. Everyone's just picking on Taku for no damn reason and I'm not here for it.
Time skips ahead to the present day as Taku returns home from college. He and bro make up and bro mentions that he finally realised that Taku liked Rikako (barf) but was holding back for him. Honestly bro you saved him from so much high school drama. They proceed to their high school reunion, for which drama queen does not show up yet again. They reminisce about her, which like,,, don't they have better things to talk about?
In the final scene of the movie, Taku spots her again in a Tokyo train station. He runs over to her and they reunite. I wanted to cry.
Despite everything, I loved watching this movie with my sister. It has a very jarring problem: Rikako, but hating on her is so damn fun. We like to pretend that instead of confessing at the end Taku walks up to her and slaps her again for good measure. Honestly if that were the ending I would give this movie a 10/10.
Sorry for the long ass rant lmao but this movie is sort of a guilty pleasure of mine. I hope for Taku's sake that's her twin sister or something.
Check out my complete ranking of all Studio Ghibli movies here! images are used for commentary purpose