Japan's long history of animation and cute mascots has led to its charming characters not only being iconic within Japan, but widely recognisable all around the world. But which of these characters is the most iconic? In 2018, the Japanese website Goo Ranking asked Japanese netizens what they thought were Japan's most iconic characters. Here's the complete list, along with a guide to finding them in Tokyo!
10. Sailor Moon
Fighting evil by moonlight, she is the one named Sailor Moon. Sailor moon is the titular female lead who transforms into a magical girl to fight against evil. One of the most popular manga series of all time and the first successful Shoujo anime to be introduced worldwide, Sailor Moon is widely recognisable both within Japan and internationally.
Sailor Moon Store (Location)
The official Sailor Moon Store opened in September 2017, to the excitement of many of her fans. This store is the first permanent official Sailor moon store, and is filled with cute merchandise.
9. Godzilla
Dubbed the king of monsters, Godzilla is so famous he actually has a star on the Hollywood walk of fame. An international pop culture icon, Godzilla has appeared in dozens of movies and games, with his huge stature and menacing roar sparking a craze for monster movies that is still felt today.
Godzilla Statue (Location)
Godzilla has earned itself a permanent spot in the middle of the city, terrorizing Tokyo indefinitely. The Godzilla head resides above Toho cinema, and apparently you can even stay in a Hotel with a close up view of the statue.
8. Gundam
This science fiction franchise is to giant robots what Godzilla is to giant monsters. Beginning as TV series, Gundam is now a multi-billion dollar franchise that completely transformed anime at the time. Within Japan, the series has been so influential that the Japan Self-Defense Forces code-named its developing advance personal-combat system Gundam.
The Gundam Base Tokyo (Location)
The new and imporoved Gundam Base replaces the previous Gundam front, focusing more on the shop which boasts more than 2000 products. You can check out the museum gallery and even sign up for a workshop to build your own gunpla! No admission fee. Click here (Japanese) for more information. Oh, and there's also a Gundam Cafe in Akihabara!
7. Totoro
This fluffy creature is the main character of the critically acclaimed 'My Neighbour Totoro', a film that propelled both its directer, Hayao Miyazaki and its studio, Studio Ghibli into international fame. Totoro won the hearts of children everywhere, with The Financial Times noting "[Totoro] is more genuinely loved than Mickey Mouse could hope to be in his wildest – not nearly so beautifully illustrated – fantasies."
The best place to find totoro is without a doubt the Ghibli Museum, the hand crafted legacy of the legendary studio Ghibli. It's a definite must see for Ghibli fans! For information on ticketing, click here. Prior booking is required, and tickets can strictly only be used on date & time booked. I recommend you try your best to buy tickets online instead of Lawson. For a complete guide to finding Totoro in Tokyo, click here.
6. Son Goku
The main character of the wildly successful Dragon Ball series, Goku brought Shonen anime to an international audience. Its manga is the second best selling manga in history, selling 240 million copies (It's over 9000!). Dragon Ball has since become a multi billion dollar franchise that is loved both within and outside Japan.
J world is an indoor theme park based on extremely popular Shounen Jump series. The park is divided into sections dedicated to each series, including an entire Dragon Ball section and there are plenty of photo opportunities and games to play. For information on ticketing, click here.
5. Hello Kitty
This beloved cat/girl (you can't tell me she's not a cat, Sanrio) was introduced to the world in 1974, and hasn't slowed down ever since. She's been on TV, jewellery, clothes, and even aeroplanes. She's an ambassador of Japanese tourism, and a UNICEF Special Friend of Children. Simply put, there's no way you haven't seen her.
Sanrio Puroland (Location)
Besides the hundreds of Sanrio shops around Tokyo, the best place to find Hello Kitty is at her very own theme park- Puroland! The theme park is filled with musicals, rides, restaurants and gift shops all decorated with your favourite Sanrio characters, of which, Hello Kitty is obviously the star. For ticketing information, click here.
4. Anpanman
A character that may not be as familiar to international audiences, Anpanman is no less iconic to the Japanese. Modelled after a red bean filled pastry (anpan), Anpanman protects the world from an evil anthropomorphic germ named Baikinman. A favourite among Japanese children, he was ranked as the most popular children's character for 10 consecutive years.
With a wide selection of merchandise and character items, this is the place to revive childhood nostalgia. There are also several Anpanman museums, but unfortunately none of them are in Tokyo (The nearest being in Yokohama). Here's their fantastic English website.
3. Mario
Anyone who has ever played video games knows Mario. Mario's legacy is recognized by Guinness World Records, who awarded the Nintendo mascot seven world records in theGamer's Edition 2008, including "Best Selling Video Game Series of All Time" and "Most Prolific Video Game Character". Who would have thought that this pudgy Italian plumber would be the face of the best-selling video game franchise of all time?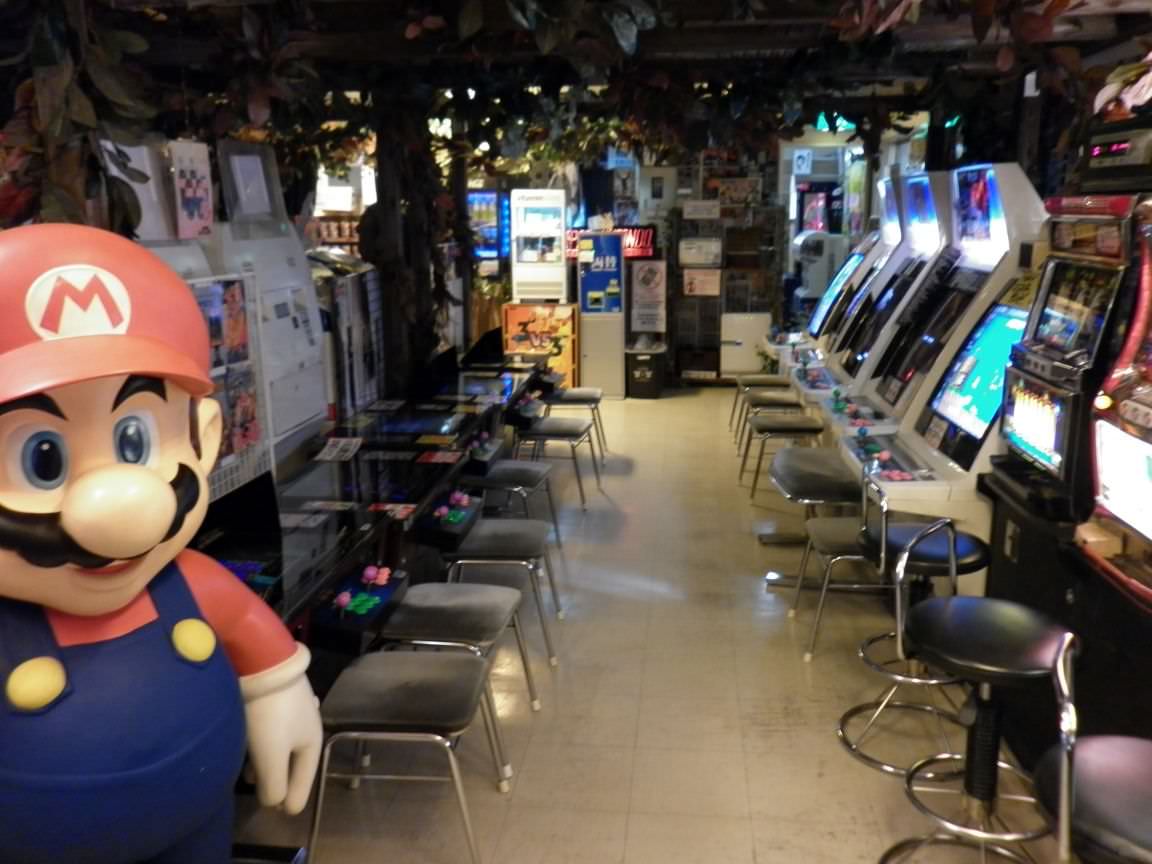 Unfortunately, unlike the other characters on this list, there's no Marioland. But fret not gamers, as there's something that's probably better- Super Potato. This retro gaming store is filled with old school consoles, merchandise and (gasp) cartridges. On the fifth floor, there's actually a retro arcade where you can actually play all the games, including Nintendo classics! Here's their official website (Japanese).
2. Pikachu
When Pikachu was chosen as one of the central characters for the Pokemon anime, it immediately became an international phenomenon. Pikachu was ranked as the "second best person of the year" by Time in 1999 and has only gained more popularity since. As the face of Pokemon and Nintendo, this adorable electric mouse is plastered on all sorts of media and merchandise.
Pokemon Mega Centre (Location)
Technically there are 3 Pokemon centres in Tokyo, but the mega centre in Ikebukuro is by far the largest Pokemon centre in Japan, with the widest selection of goods. As the mascot of Pokemon, Pikachu is literally everywhere, on toys, plushies, notebooks and so on. This is a must visit for Pokemon fans! Here's their official website (Japanese).
1. Doraemon
Doraemon is a widely adored robot cat who comes from the future and befriends a boy named Nobita. Doraemon is such an incredibly important part of so many Asian peoples' childhood that in 2002, Time Asia acclaimed the character as an "Asian Hero" in a special feature. In March 2008, Japan's Foreign Ministry appointed Doraemon as the nation's first "anime ambassador", a testament to its international reach. Truly, for so many children in Japan and beyond, Doraemon is the most iconic Japanese character.
Fujiko F Fujio Museum (Location)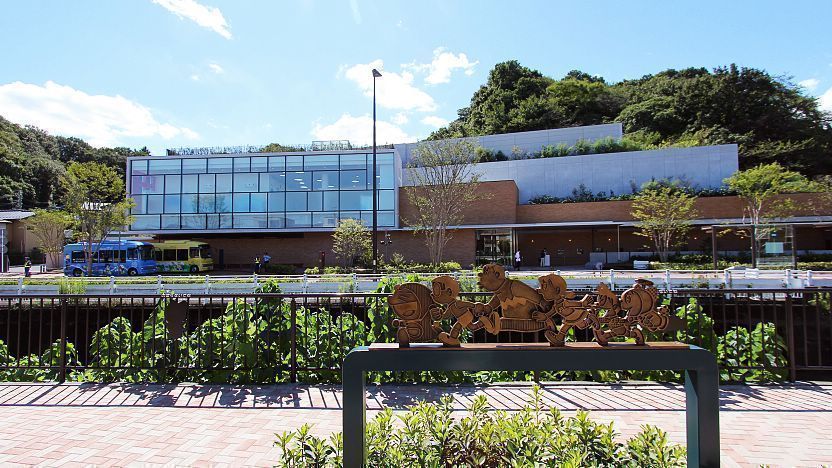 Better known as the Doraemon museum, this museum contains a collection of Fujiko F. Fujio's work, including original artwork from the well loved Doraemon series! For information on ticketing, click here. Prior booking is required, and tickets can strictly only be used on date & time booked. Guides to get them from Lawson are found on the website.
Images are used for commentary purpose.