Anime 'pilgrimages' are a great way to explore the real life but lesser known areas in Japan. It can lead you to some beautiful places you wouldn't have otherwise heard of, and I think that's a really wonderful thing. Here are some beautiful remote locations you can visit, courtesy of the lovely anime that feature them.
Natsume Yuujinchou
One of my favourite shows of all time, Natsume Yuujinchou inspired me to write this piece. The show centres an orphaned boy named Natsume Takashi who is able to see yokai (spirits) and had been alienated because of this. The yokai often appear near his countryside home, and throughout the show we see bittersweet tales of Natsume helping them find peace while trying his best to protect his adoptive family and friends.
Visit: Hitoyoshi City, Kumamoto
Hitoyoshi is a city located in the southeastern part of Kumamoto prefecture on the island of Kyushu. You can reach Hitoyoshi Station via the JR Hisatsu line, where the Hitoyoshi Tourist Information Center is. This is where you can get the pilgrimage map and a special stamp, along with a Natsume Yuujinchou gift shop!
One must visit location Natsume explores during a field trip is the gorgeous Matsutani Rice Terraces, which is listed as one of the top 100 Terraced Paddy Fields in Japan. This is where Kogitsune, the little fox youkai, is pictured to live.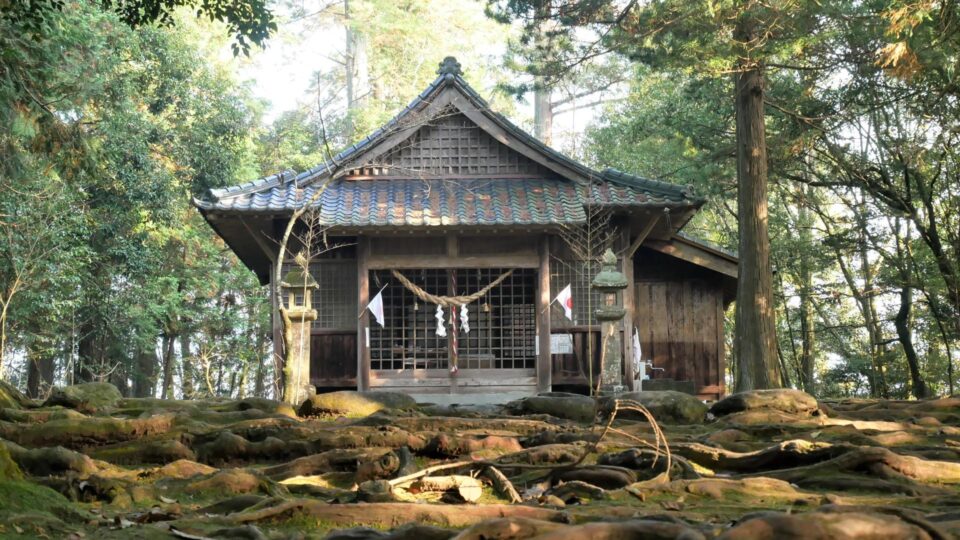 Another highlight is Amamiya shrine, which is the model for two locations in the series: The shrine of Tsuyukami, the dew god, and the shrine which Natsume used as his 'secret base' when he was little. There's an actual "book of friends" left in the shrine, so be sure to leave your thoughts!
Another location you can visit is Ichifusa dam, where the swallow youkai, Tsubame, comes from, and where its village is said to be submerged. For some reason this isn't in the map. For access information click here.
The beautiful Hitoyoshi castle ruins, listed as one of Japan's Top 100 Castles, is a definite must visit if traveling to this area, so be sure to leave time for it! For access information click here.
There are many wonderful locations around Hitoyoshi City that have appeared in Natsume yuujinchou, which you can find in this fantastic post.
Wolf children
Wolf children is a heartwarming film about a single mother's struggle to raise her two children, who can turn into wolves. In an attempt to protect them from a world that wouldn't understand them, Hana moves her children to a rural town, where she deals with the ever present feeling that she cannot provide for them.
Visit: Tateyama, Toyama
Hana, Ame and Yuki's rural home is based on a real, traditional Japanese house that you can enter and explore in Toyama prefecture, which is accessible via aeroplane from Toyama airport, or by train (2 hours from Tokyo via Hokuriku Shinkansen).
The house is decorated to look like the movie setting and has a poster of it! The landlord is said to be very nice and allows photographs. The nearest train station, Kamiichi station is 2 hours (by foot) from the house. Renting a car or bicycle from there is recommended. Click here for access information.
On the way to the house from Kamiichi station, you can stop by Nisseki ji temple, famous for their meditation waterfalls, and sculpture of Myou in the mountainside. Click here for access information.
You should also seriously consider making your way to the Tateyama Kurobe Alpine Route. You can enjoy magnificent mountainous scenery in a cable car, ropeway and trolley bus, and even trek across giant snow walls. Click here for access information.
You also simply must visit the stunning UNESCO world heritage site, Gokayama's Gassho-style Village in Nanto city nearby, which is like a real life postcard. Click here for access information.
Kimi no Na Wa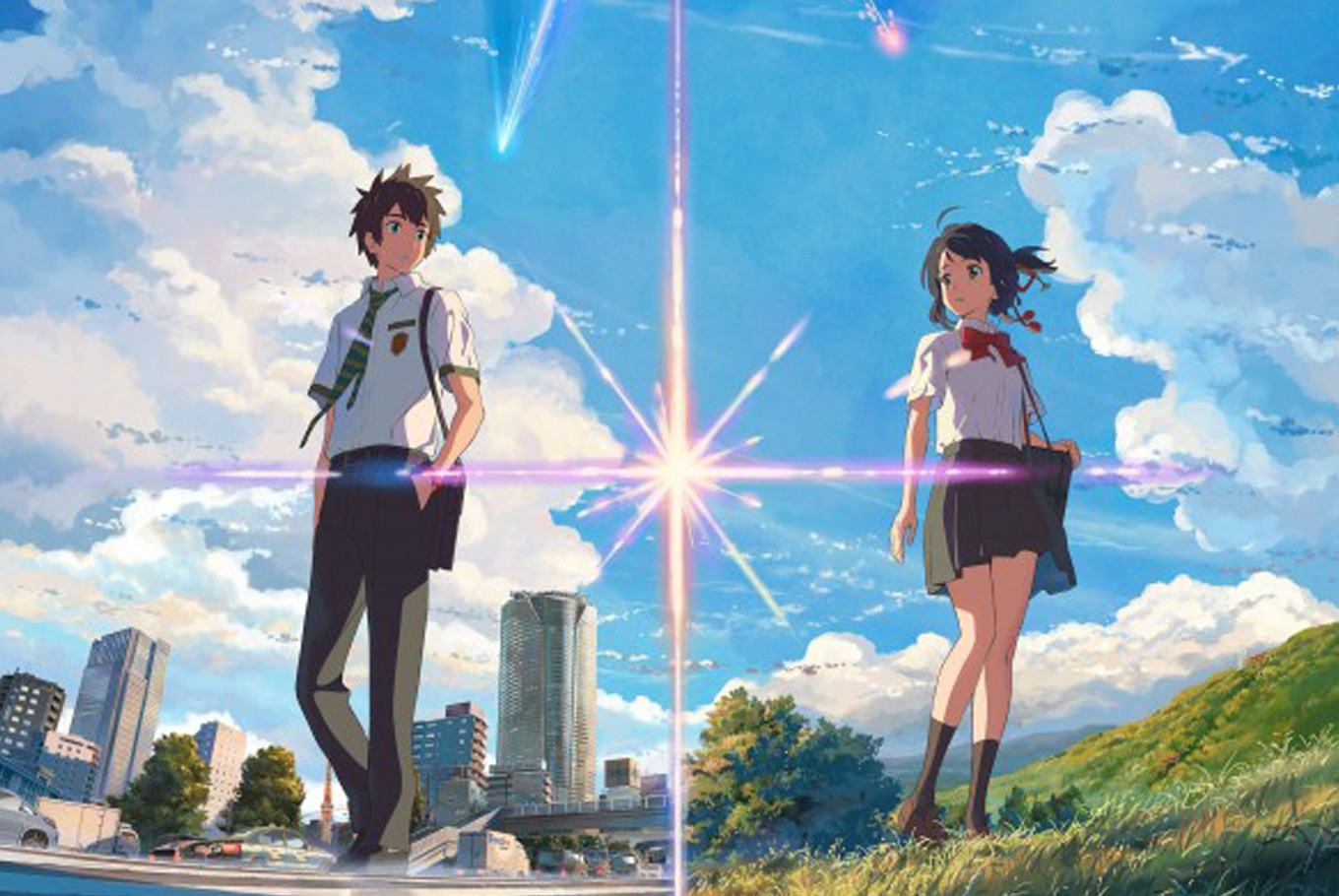 This one probably doesn't need an introduction, but just in case: Kimi no Na Wa is a story about a boy and a girl who try to find each other after they start mysteriously swapping bodies. They live in vastly different worlds, with Taki growing up in modern Tokyo and Mitsuha in the remote Gifu prefecture.
Visit: Hida Furukawa, Gifu
This part of Gifu prefecture can be accessed from Hida Furukawa Station via the Takayama Main Line. This train station actually appears in the film as well, and you can find the mascot shown in the film here!
Next you can visit the Hida City Library, where Taki and his friends learn the truth about what happened to the town of Itamori. There is section dedicated to fans there, and you can leave your thoughts and grab a pamphlet.
You can also visit the Keta wakayama Shrine which is featured several times in the film. Keta Wakamiya Shrine is one of the shrines included in the Furukawa festival, and is designated as an Intangible Cultural Property of Japan.
You should definitely visit the Hida Sakura Gift Shop while you're there for a Kumihimo Braid experience! The shop is decorated with items featured in Kimi no Na Wa, and they teach you how to braid step by step.
A must see location in furukawa is the Setogawa Canal area which retains a traditional Japanese landscape. The canals have colourful and large koi swimming within them, giving the area an incredibly rustic feel. For access information click here.
Click here for access information for the places listed above & more!
Only Yesterday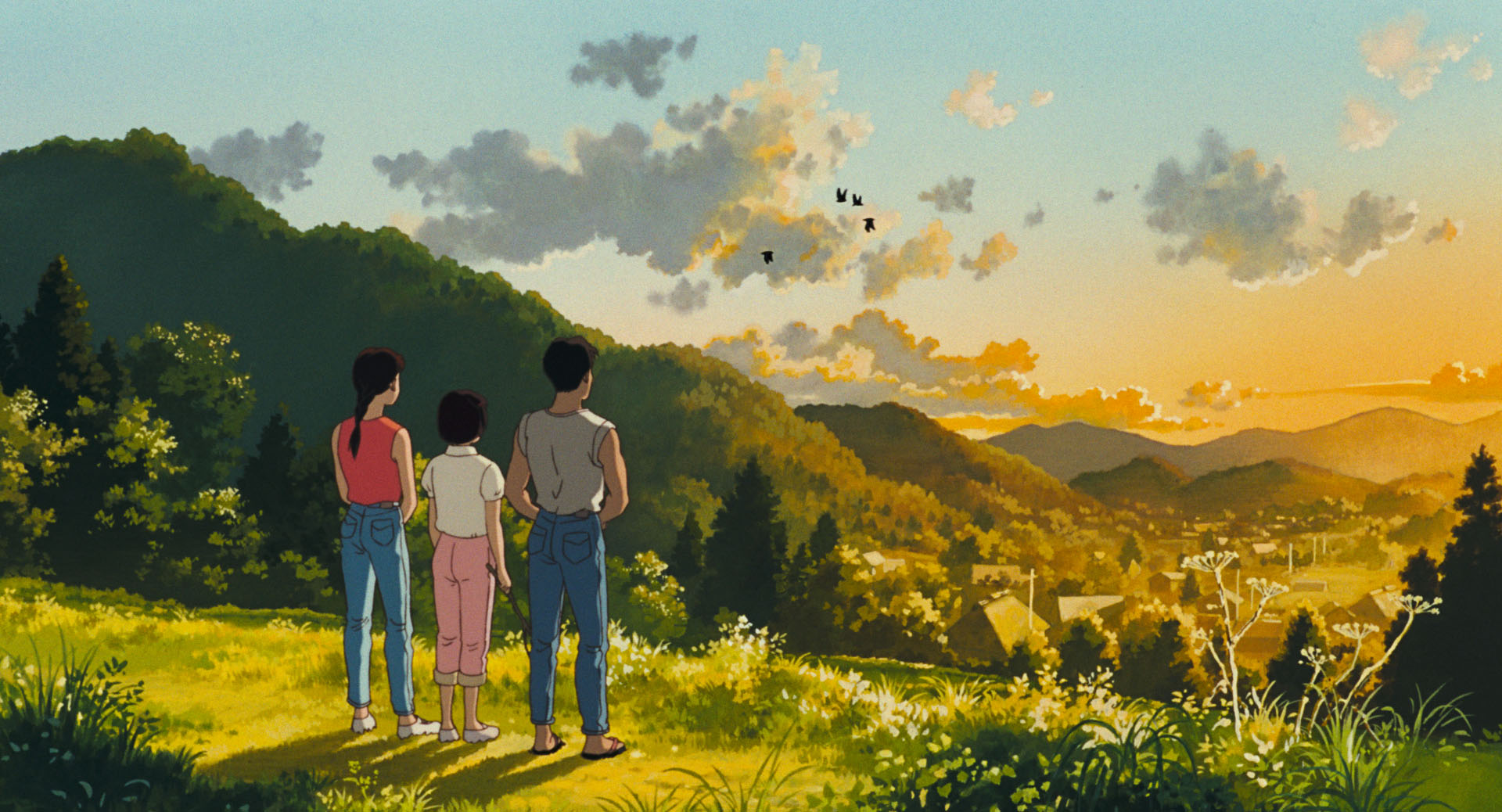 Only yesterday is a grossly underrated Ghibli film about a woman's trip to the countryside and how this trip helps her recall her childhood memories while aiding her own self-discovery. The trip helps her determine what she truly wants in life, and is a fantastic coming of age tale.
Visit: Yamagata City, Yamagata
The area Taeko visits is accessible from the Takase Station of the JR Senzan Line and is an hour away from Sendai city. The station itself is featured prominently in the film, especially towards the end.
From Takase station you can visit the beautiful safflower fields shown in the movie either at Takase safflower Fureai center or Takazawa district (nearest areas). The blooming season is in July. For a full list of fields click here.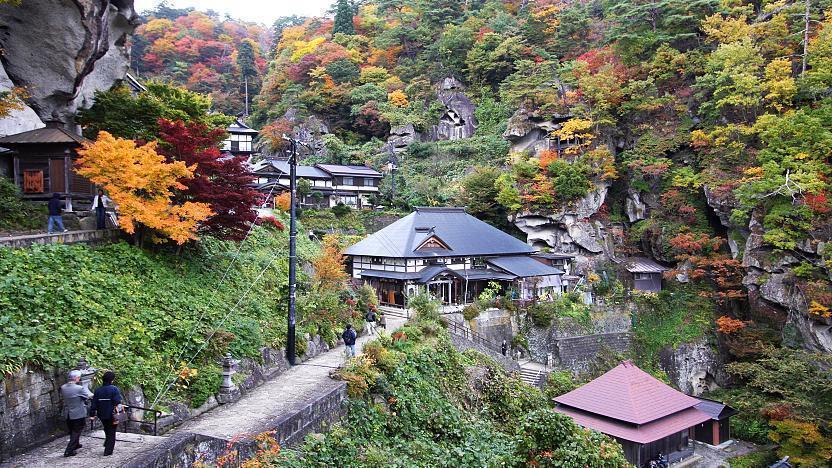 The film briefly mentions Yamadera, which is the gorgeous mountainous temple with scenic views, also known as Risshakuji. If visiting the area, Yamadera should definitely be on your bucket list! For access information click here.
The area is also home to the Yamagata castle ruins, a nationally designated historic site and one of the top 100 castles in Japan. The castle is a popular site for cherry blossom viewing. For access information click here.
Taeko also visits Mt. Zao during her trip, a place that has become famous because of its 'snow monsters' formed when snow builds up on trees near the ski areas. Mt Zao is approximately an hour away from Yamagata. For access information, click here.
Barakamon
Barakamon is a lighthearted story about Handa, a calligrapher who is sent to the Goto Islands for inspiration after an incident leaves him frustrated and angry. There, he meets Naru, an incredibly cute and mischievous little girl who teaches him about the charms of the simple countryside lifestyle, along with her friends.
Visit: Fukue, Goto islands

The Goto Islands are a group of 5 main islands off the western coast of Kyushu. Of these Islands, Handa is sent to Fukue. It can be accessed through the Goto-Fukue Airport, a location featured within the anime several times, or through ferry services from Nagasaki.

As the anime is about Handa's interaction with local residents, it mostly features the remote areas south from the town of Tomie. The place from the image above is not even named on google maps. Fukue is truly for those who love off the beaten path places.
As shown in Barakamon, Fukue has many beautiful beaches with white sand and crystal clear waters, with a stand out being Takahama beach on the western coast, where you can spend the day! Access information is available here.
Because getting around Fukue is a little difficult, either renting a car or booking a tour with the bus tour company at the ferry terminal or airport is recommended if you want to explore the island.
Course A (morning): 2100 yen (plus 300 yen entrance fee)
Starts at 8:50 Fukue Airport, 9:20 Fukue ferry terminal
Covers the Dozaki church, Abunze lava rocks, Onidake (no stop) and Old houses street (no stop).
Finishes at 11:15 Fukue ferry terminal
Course B (afternoon): 3200 yen
Starts at 12:35 Fukue ferry terminal
Covers the Osezaki lighthouse, Takahama beach (possibly no stop), and Mizunoura church (no stop).
Finishes at 15:50 Fukue ferry terminal, 16:10 Fukue Airport
If you know Japanese, you can call and make a reservation (Information here).
I had way too much fun writing this. By the way, I recommend all of these anime. Read part 2 here!
All images were used for commentary purposes.